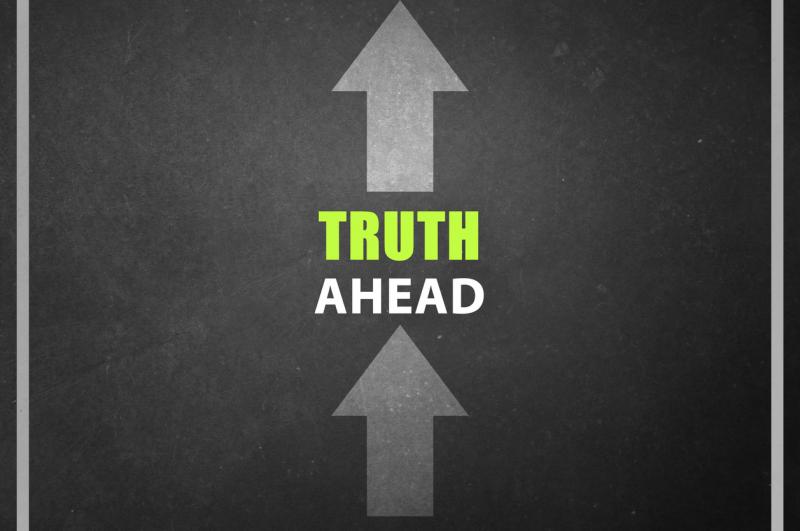 The success of any enterprise is predicated on people working together effectively to produce great results. But it's easier said than done. Trying to decide where to have dinner with my family is hard enough—my three kids, wife and I each have our own tastes and preferences, not to mention cravings on any given day. Extrapolate those competing drivers onto an organization of 100 or 10,000 or 100,000 and have the decisions involve capital allocation or business strategy, and it's easy to imagine the challenges of working together.
Candor is a key element for helping organizations achieve their potential. Quite simply, if people who work together aren't willing to be honest with one another, it's inevitable that inefficiencies and poor decisions, conflict, and mistakes will result. Creating candor is an important responsibility of leaders. Empowering people in an organization to share their perspectives openly, exchange ideas, ask important questions, and debate constructively is critical to ensuring good decisions and optimal performance. Candor gets everything out in the open and allows for productive, adult conversations. Great alignment and coordination demand the free flow of ideas, plans, and information. 
"Great alignment and coordination demand the free flow of ideas, plans, and information."
Creating and maintaining candor inside an organization is hard work. Candid exchanges often involve disagreement, tension among groups, and discomfort for individuals. Co-workers may come to believe that it's easier to avoid confrontation of any kind, even when it leads to poor decisions or wasted effort. Being candid with peers and speaking truth to power does not come naturally to many.
If you're responsible for leading others, then you are also responsible for shaping the environment in which they work. As parents, we are not shy about letting our children know how we expect them to behave. I must have repeated the phrase "say thank you" to my kids a thousand times in the past decade. But now they say thank you when someone takes their order in a restaurant or pays them a compliment. 
As a leader, it's important to be just as explicit about the environment you want your team to work in. Creating a candid working environment requires a sustained effort on your part. The most effective approach I've seen leaders use to drive this kind of change is to provide a combination of expectation, permission, and demonstration.
First, you need to articulate your expectations for candor clearly. At every opportunity, be clear about why organizational candor is important to the performance of the business and what specific behaviors you believe promote a candid environment. Talk about it constantly. And while I've never seen a client organization in which the dictates of the leader alone altered the culture, being clear and consistent about expectations is an important first step.
However, if you lead a system where candor is not the norm, just telling people to be candid is pretty futile. While it's necessary to be clear about expectations for candor, it's not sufficient to make it happen. You must give permission to be candid to those who work for and with you. But saying "please be candid with me" won't cut it—giving permission requires actively engaging people.
The simplest way I know to give permission is to follow these steps—ask, receive, acknowledge, appreciate, and take action.
Ask for something (e.g., ideas, feedback) from your people
Receive it openly with curiosity rather than defensiveness
Acknowledge what you heard and demonstrate to the people who gave it to you that you understand
Show appreciation and make it clear that you value what they shared 
Take action by doing something positive that leverages the information or perspective you got from the experience—nothing says "thank you" like meaningful action
After working with executive leaders for more than two decades, I've come to believe that in times of change or crisis, leaders need to Lead Loudly. Messaging needs to be consistent, cogent, and constant, and a leader's actions big enough for the audience in the back row to see. In the pressure to deliver results every day, many leaders forget that a big part of their job is to model the behaviors they want to see in the organization.
"...in times of change or crisis, leaders need to Lead Loudly."
We learn to be spouses and parents by watching our own parents. That doesn't mean we're clones, or even that we necessarily emulate them. But the experience and observation of our parents' example combine to shape us. Leaders in all fields serve the same role as parents—as examples, templates, and influencers. It's a core role that leaders must strive to play effectively. If you are going to create candor within your team or organization, projecting what it looks like to those around you is an imperative. "Be the change you wish to see in the world." Creating candor, like any cultural change, requires demonstration.
This idea is best illustrated through the story of a client who invested a significant amount of time and energy to create a higher level of candor in his organization. He took over the Asia Pacific region for a large global organization at a time when growth was stalling and performance was suffering. Coming into the job, he had a strong sense of the market challenges and a good grasp of the organizational issues hampering results. From his point of view, the region was in the habit of working to please corporate leadership by agreeing to unrealistic sales targets and then not honestly communicating how each quarter was shaping up until the last week or two when the gaps between target and results would be forcibly revealed. This vicious cycle had gone on quarter after quarter, year after year. 
The first issue, target setting, was one that required debate and engagement with corporate management. He and his finance chief worked on getting better aligned with the people back at headquarters to set stretch but achievable sales targets. However, the second issue, the realistic reporting of results, was clearly something that needed to be transformed within the region.
Our client saw this as an issue of candor—there was limited willingness to speak the truth about what was really going on in the field and honestly discuss results. There was an underlying culture of fear that had local management unwilling to engage openly with other countries or regional headquarters in Singapore.
To communicate that he was giving everyone permission to start telling the truth, our client partnered with us to launch a process they dubbed a "Truth Squad." The regional leadership team collectively chose their eight most-trusted direct reports to conduct a regional diagnosis of what was standing in the way of growth. With our help, that team designed an interview protocol, chose ninety people to interview, and conducted one-hour, one-on-one discussions with all ninety. In asking for the interview, members of the Truth Squad sent a letter our client wrote, asking for the individuals' help and their candor. The Truth Squad never revealed the names of those they interviewed, but each person was still able to be engaged, even if anonymously, by the regional leader. The majority of the interviewees were regional employees, but others were drawn from corporate headquarters in the U.S. and customers and channel partners in the region. The Truth Squad then brought together their findings and produced a short deck to communicate their observations and recommendations to regional leadership.
 "…he was giving everyone permission to start telling the truth…"
Our client had the Truth Squad spend a full morning with his leadership team, sharing their insights and stories in an open, informal dialogue. The feedback covered a broad range of issues—regional strategy, operating mechanisms, structure, decision-making, culture, and leadership. And as our client had suspected, a lack of candor was one of the core themes.
That afternoon, the leadership team met to determine what action it would take based on the Truth Squad's recommendations. A few weeks later, our client had a town-hall style meeting in the Singapore office. The first slide presented at the meeting was the Truth Squad's executive summary. The first bullet read:
We have a dysfunctional, misaligned management team – there's too much debate, not enough decision-making, communicating and doing.  Customers and employees see this, and it's destructive for our business and our culture.
I was told that there were audible gasps in the audience when this was projected. Our client spent a big chunk of that town hall reviewing the Truth Squad's observations and recommendations and then laid out the action plan the leadership team had created. He was making their change agenda public.
Our client knew that by standing up at a town hall and sharing the feedback publicly, he was demonstrating candor. He was validating the process and the feedback given by the ninety. Although he was never made aware of who was interviewed, our client thanked the organization for its candor and praised the Truth Squad for not pulling its punches. His core message at the meeting was, "We can only address issues we're willing to acknowledge." It was a powerful event. You can bet that every word of that town hall made it to every layer of the organization and across the region. 
Our client's goal was to improve candor in order to improve the reporting and managing of results across the region. Within the first six months of his tenure, he executed a process that permitted him to share his expectations for candor, give explicit permission, and demonstrate what it looked like in action. And the region steadily increased its level of candor over the coming year.
For a host of reasons anchored in the nature of individuals and organizations, candor is challenging to create and requires steady effort to maintain. But a candid culture speeds up performance and improves the effectiveness of teams and organizations. Today's world needs both. 
"… a candid culture speeds up performance and improves the effectiveness of teams and organizations."
Look at the environment in which you're leading and ask yourself if all the critical issues, diverse perspectives, and creative ideas are being brought to the table openly and constructively. If you find yourself in a situation in which the level of candor needs to be improved, remember that it will take more than talk.  Be clear in your expectations, give permission, and demonstrate what candor looks like through your actions. This is how you make sure that your leadership is increasing the candor of those around you.  
Back to top